about the studio….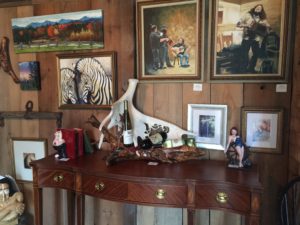 We are a local Vermont Studio located in a restored historic barn and  known for an eclectic array of fine art including drawing, painting, 3D art, and photography.  It is the hope of both Joe and Claire Payne to establish a local business that benefits the local economy, assists local artists by providing a meeting space for creative activities and art enthusiasts.
about the 1786 property  restoration…
Claire Payne Studio is located in the renovated barn that is part of the Solomon Goodrich Homestead.  The homestead is located on Ethan Allen Highway, .75 miles north of the Georgia Historical Society. The barn is an example of 18th century post and beam construction and is thought to be one of the oldest structures in the town of Georgia.
The original property was deeded to Ira Allen. Solomon Goodrich claimed this property for back taxes in 1792 and Ira Allen deeded the property to Goodrich in 1795. The original property consisted of 100 acres.
In 1786 Solomon Goodrich buil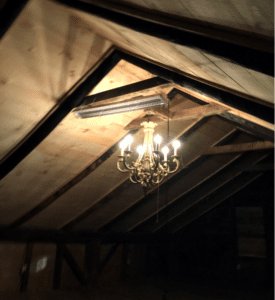 t a small frame house on the property (believed to be on the site of the "1786 Barn"). The brick house was built in 1802 and expanded in 1888. The farm had been
used for sheep, cattle and dairy farming and grew to approximately
300 acres. In 1978 the property was sub divided with two acres of
land, the house and three outbuildings being split off from the farm.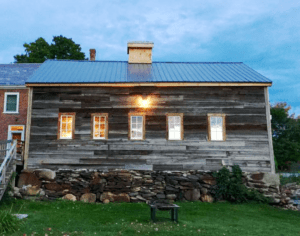 When we purchased the property in May of 2014, it had four structures, the Federal Style brick house built in 1802, the barn believed to have been built in 1786, a circa 1888 barn/shed (re-purposed for materials to restore the 1786 barn) and a 20th Century building that had been used as a dairy barn. The property reflects the evolution of Vermont homesteading and farming traditions as well as the evolution of building techniques.
By re-purposing these two structures into an art studio, we hope to give access to the public to experience these different building styles as well as promoting and preserving the agricultural heritage of the Town of Georgia and the State of Vermont.
Additionally, it is our hope to establish a local business that benefits the local economy, assists local artists by providing a meeting space for creative activities and art enthusiasts.
About the Artist…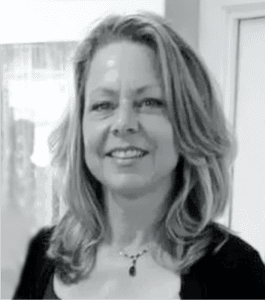 The common thread running through Claire Payne's art work is a fascination with the beauty, the culture and the history of her native communities in Northwestern VT. Known for her fine art and portraiture, produced in multiple art mediums including photography, her style is crisp and playful. The goal in her work is to share a moment in time in a visual medium in a way that causes you to pause and think.
Passionate about "all thing's art" through her formative years, after graduating from Bellows Free Academy in St. Albans, VT, she went on to receive formal training at Swain School of Design in New Bedford MA and has continued to express her passion for creativity throughout her varied career.
Claire currently a full-time commercial artist residing in Georgia VT. Her first love is painting, but her body of work is the culmination of years of experience spanning art mediums including painting, sculpting, photography and graphic arts. She is Co-Owner of Claire Payne Studios; a restored post and beam barn housing an eclectic array of fine art and photography and providing a meeting space for events and activities for art enthusiasts.
---
current locations exhibiting work
The Traveled Cup, Main Street, St. Albans, VT
Village Frame Shop, Main Street, St Albans, VT
Milton Artist Guild, Route 7, Milton VT
Claire Payne Studios, Ethan Allen Highway, Georgia VT
Vermont Artisan Designs, Main St, Brattleboro, VT
shows and exhibits – past and present
Exhibits
Vermont Superior Court Church Street, St Albans, VT
The Traveled Cup Main Street St. Albans, VT
Penny Cluse Cafe – Art Show Burlington, VT
Bio Tek Milton, VT
Town of Georgia -Town Office Georgia, VT
Shows
Vermont Open Studio
Grand Isle Trunk Show
Cambridge Arts Festival
Manchester Fall Art and Craft Festival
Workshops Attended
Plein Air Workshop – Eric Tobin
Plein Air Workshops – Andrew Orr
Hosted Events – Claire Payne Studios
Annual Plein Air Festival Georgia, VT
work for submission
Description of work
Fine Art – My paintings are mostly mixed medium paintings on canvas and wood panels. Painting process begins with Acrylic paint to quickly block in colors, shapes and shadows, then oil paint and glazing medium layers are added to final layer.
Photography – Original scenic, wildlife and Vermont life photography printed on quality archival quality materials with final products in cards, matted prints, framed photos and photos on canvas.
Organizations
Vermont Crafts Council
Milton Artist Guild