Original Painting - Backyard Vixen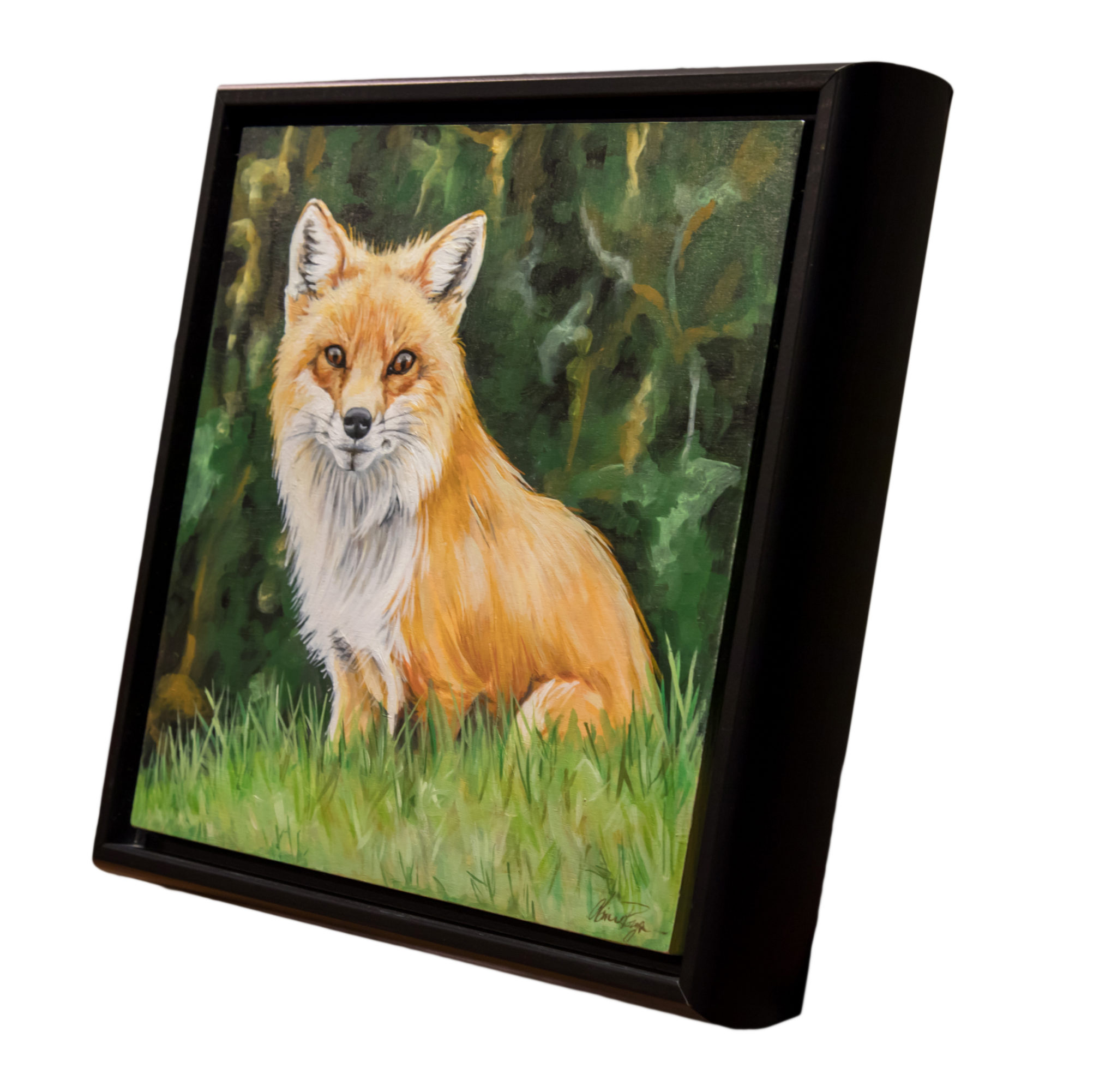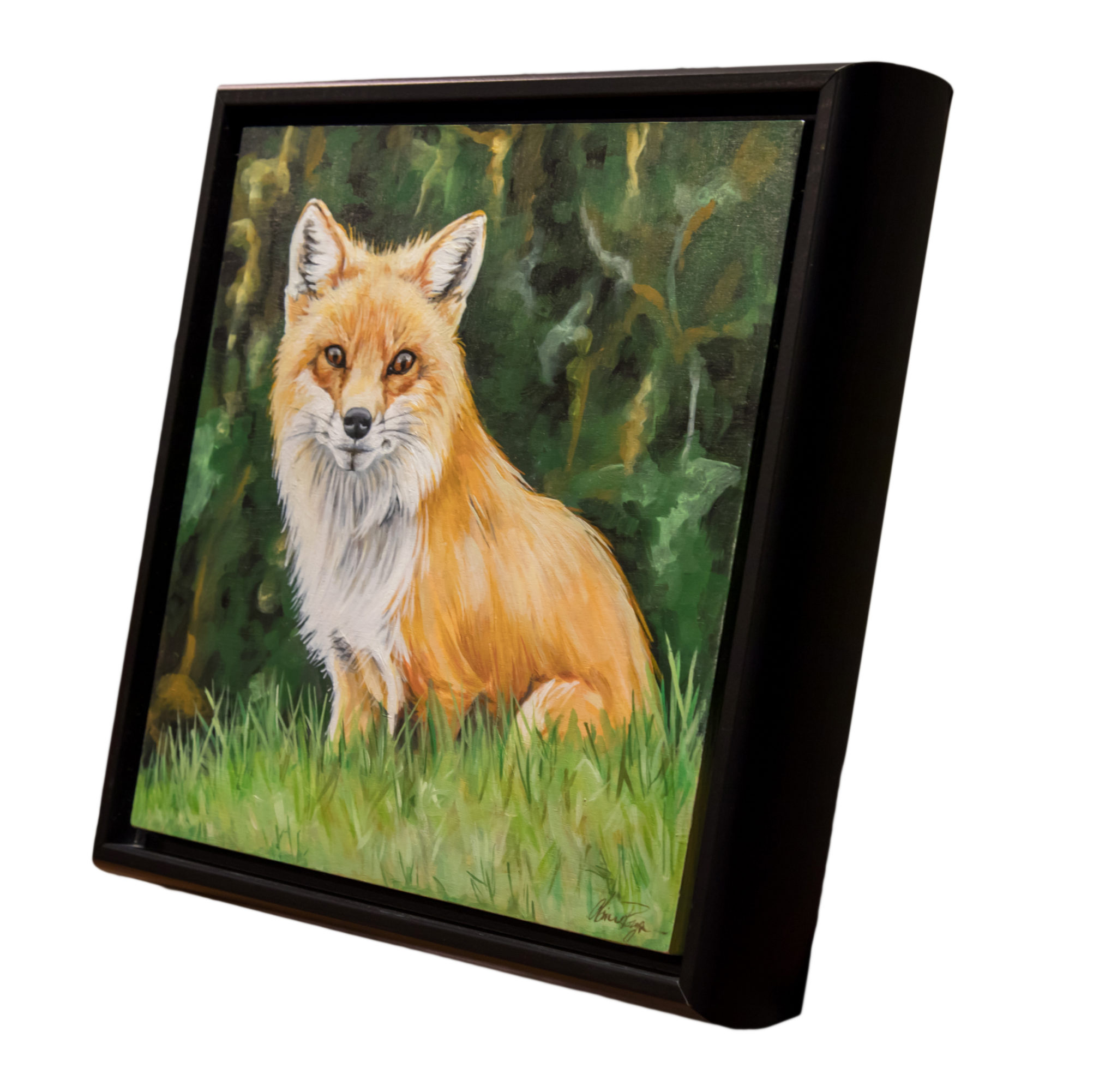 A one-time price of
$450.00
will be added to your order.
Maximum purchase amount of 1 is allowed
This original 10" x 10" mixed medium painting on a ¾" deep cradled wood panel. Produced using an underpainting of acrylic on primed wood panel and finished top layers are created using oil paint. The piece is framed using a black painted wooden floating frame.
This little Vixen made her den on the shoreline of Lake Champlain and raised her puppies amongst the local families enjoying their summer on the lake. When the pups appeared outside of the den, they drew crowds of onlookers and became local celebrities for a brief Vermont summer.